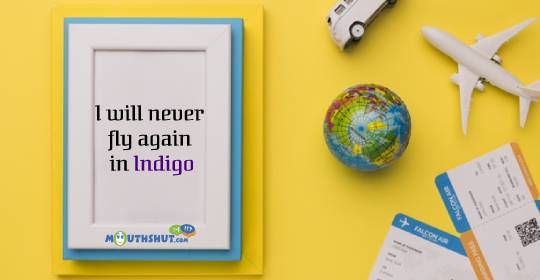 One of my favourite airline in the Indian skies is Indigo, and they turn 5 this August. Ever since they first took to the skies, Indigo has been on the low-cost, point-to-point model and essentially promising a no-nonsense, professional travel experience! And have they delivered or have they delivered!? Yes, they are best on-time performance airline in the industry, and the professional experience they offer has helped them sky-rocket to the number 3 spot as per marketshare for all domestic airlines in India (June 2011, DGCA).
Indigo made waves when it first went out to order a 100 Airbus A-320s to build one of the largest Airbus fleets in India. They are inducting one plane a month right now, and this is one of the youngest narrow-body fleet anywhere in the world right now. They further upped the game when they became one of the first customers of the Airbus A-320 NEO by ordering 150 of those and confirming the order at the Paris Air Show 2011. Alongside, they took another 30 A-320s as side orders. 😉
The no-nonsense approach I am impressed with, is because this bunch has thought ahead of the pack and managed to do a good job out of the resources it has on hand. The aviation infrastructure is not the best so far in India, because a lot of airports only came into active service after the low-cost airlines started serving them. At the big airports like BOM, DEL, BLR and others, one has to queue up to get in the air all the time, leading to spillover of flight times and a domino effect of delayed flights. 6E takes all that into account, and then puts out a flightplan where they make it on time almost 98% of the time.
They are zealots about doing everything in their powers to get a plane to arrive and depart on time. I remember from my past experiences about how the in-flight crew went about explaining only snacks as buy-on-board options which helped them turnaround the plane faster, and then making 3 rounds or more of the cabin to collect all the trash. I will blog another time about how I chose them to bring me from Pune to Bhubaneshwar via Delhi in the Delhi fog, while I had other options which I was very certain will not work!
They gave their inflight crew these funky wigs, and then made a quirky TV commercial about the whole Indigo experience.
Yes, I totally buy that On time is a wonderful thing phrase they adopted. What they also got right along the way is profitability. So, they are not bleeding like other carriers I hear. And they will go into an Initial Public Offering shortly, to finance the next round of growth.
Indian regulations require an airline to be 5 years in operation before they can fly international. Indigo is on track to do just that, now that it is 5 years. One could argue why 5 years and not 4 or 8, but that is a different discussion. Here, Indigo is planning to launch its fleet into the Asian markets where the narrow-bodies can fly to, with a no-frills offering. The first destinations which are a go are SIN, DXB and BKK. They are also selling promotional fares on these segments at INR 9,999 (roughly about USD 220) for return tickets.
This is a market other low-cost airlines like AirAsia are servicing already, but I'd suspect a switch if people experienced the service quality of Indigo. I'd be delighted to check out these services sometime myself, but for now, I am only flying 9W since I have mileage targets to meet. 😛
So, Happy Birthday Indigo, and hope you guys keep doing a good job!