Avianca, one of the latest airlines to join the Star Alliance, is offering a 100% bonus on buying miles for miles bought through August 30, 2013. They last offered a similar promotion in April.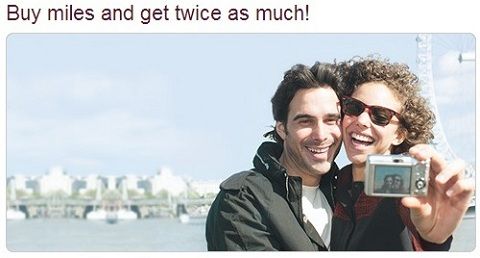 If you choose to buy miles through this promotion, you basically get to buy miles at 3 cents per mile, for up to 75,000 miles. What you get eventually is 2x of the miles @ 1.5 cents per mile.
Why is this program turning out to be important, and mentioned on a India-focused frequent flyer blog? Hey, they have a reasonable award chart for flights in the premium cabins. An India to USA roundtrip in business class on Star Alliance costs 130,000 miles plus some taxes. One way awards are available for 1/2 the price of the round-trip. So, you're looking at a business-class ticket to the USA from India for about $1950, while economy tickets retail at about $1400 – $1500 most days.
They have their quirks as well, and that is a part of being a new program trying to establish itself. The call center sucks, and you're suspect to the award chart being revised upwards (albeit moderately) sometimes. So, do tread carefully and don't buy a zillion miles if you don't have plans for them.
A reminder, the T&C state the promotion is valid for accounts opened before August 1, 2013. So, if you're sitting this one out, do still open an account, so that the next time a promotion comes, you're ready for it.
Live From A Lounge is present on Facebook, Twitter & available via email, RSS.