The battle for London keeps getting bigger. After the downfall of Jet Airways, various airlines have been trying to take the crown. The story so far has been that British Airways has led the pack and Virgin Atlantic is close behind. Air India is the only Indian carrier to have operations to London at the moment. Here is why this happened, in chronological order.
Needless to say, there is a huge demand for the Indian – London sector due to London itself being an important destination for Indians, as well as the traffic that connects at London to head to the USA and other destinations. For a moment, it also caused SpiceJet and IndiGo to consider bringing in the widebodies, and they continue to throw their hat in the ring forever to gain some of the other slots. I won't bore you with the endless reporting we have done on the subject, but here are a couple of recent ones which will set the context for you:
The playoff at the moment is with many airlines trying to head to London, to occupy the space that Jet Airways, and before that Kingfisher Airlines occupied. Vistara, which has their 787-9 aircraft on order and the first two are supposed to be delivered in Q1 2020, has not hidden their liking for London. CEO Leslie Thng has mentioned this at various fora, including a tete-a-tete we had in August 2019 and then at the SBI Card launch.
London has many airports, but the most sought after is London Heathrow, given its connectivity with the city and the ability to transfer at Heathrow with almost all major airlines flying to London.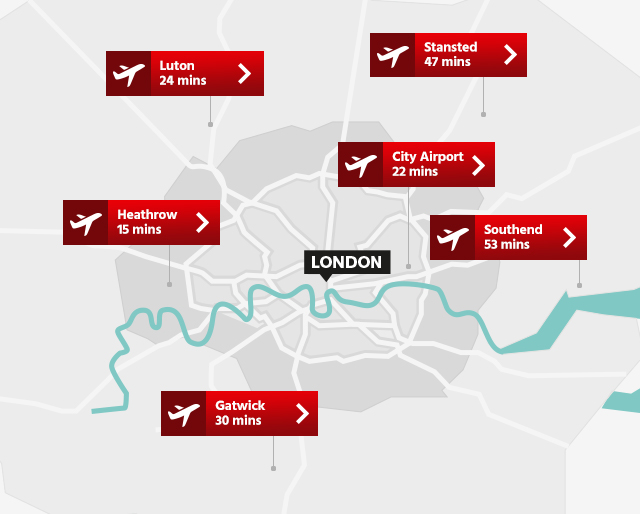 Let's go over how things stand at the moment in terms of London slots for Indian carriers for S20 then.
London Heathrow
Vistara applied for 14 slots at London Heathrow, as per the latest data released by the slot coordinator for Summers 2020, which starts on March 31, 2020, indicating their intention to start one daily flight. However, they have not been approved for these slots. That means Vistara might have to try again for Winter 2020, or they may be able to buy a slot from another airline which holds a slot at London Heathrow to start earlier than that. London Heathrow slots are not exactly cheap. Being a slot constrained airport with only two runways, slot trades have carried a premium at Heathrow for a very long time, especially prime time ones.  Back in the day, Jet Airways monetised three slot pairs at Heathrow to receive USD 75 Million from Etihad Airways.  In 2016, Oman Air purchased a slot pair from KLM-Air France for about USD 75 million.
SpiceJet which similarly applied for 14 slots at London Heathrow (1 daily slot pair, one arrival and one departure) also was declined their request for slots at London Heathrow. IndiGo, which asked for three daily slot pairs from London Heathrow was also refused any slots.
Air India, on the other hand, has approval and continues to hold four daily slot pairs at London Heathrow. They fly the following flights with these slots:
1 BOM-LHR/LHR-BOM using a Boeing 77W daily
2 DEL-LHR/LHR-DEL using a Boeing 787 daily (one to be swapped to a 777 in January 2020)
Four times a week AMD-LHR/LHR-AMD using a Boeing 787
Three times a week BLR-LHR/LHR-BLR using a Boeing 787
Air India seems to plan to launch another Mumbai – London flight. However, we don't know where are the slots coming from for this.
https://twitter.com/27saurabhsinha/status/1200805484476809216?s=20
London Stansted
At London Stansted, where IndiGo was holding 28 slots, it lost those slots but has now acquired 14 slots, i.e., seven-slot pairs in Summer 2020 schedule. But while the airline went from 6216 seats for 28 slots (14 flights) which were 222 seats one way in S19 to 4774 seats for 14 slots (7 flights) in S20 which is 341 seats one way. So, IndiGo's CEOs statement matches the action on the ground. Air India has been granted six times a week slots as well, which will be used for the recently launched Amritsar / London Stansted service.
London Gatwick
IndiGo's remaining 14 slot request seems to have moved to London Gatwick. IndiGo applied for and received 14 slots (seven-slot pairs) to operate a daily flight to Delhi. Vistara has also scored similar rights to operate flights to Delhi. Vistara had requested for 28 slots (14 slot pairs) indicating twice-daily flights, but they received 8 slot pairs only at the moment.
Manchester
IndiGo has applied for and received slots to fly twice a day 341-seater A330-300 to Manchester, with one flight from Delhi and one from Mumbai. This is their first time requesting slots to Manchester. Jet Airways had launched to Manchester, and once they discontinued those flights, no other carrier has picked up the slots.
Bottomline
India-UK is a big market, and at the moment, as you can see, many carriers are trying their best to crack it open. The thing is, low-cost long-haul is a case that many western airlines have also not cracked yet, including the likes of Norwegian. WOW, went bust when their wide-body aircraft came in. So, the best shot at the moment is for Air India and Vistara to take on the market with their 787 aircraft.
What do you make of the current plans of all the airlines who want to go to London and other parts of the UK?
With additional reporting from Karan Patel